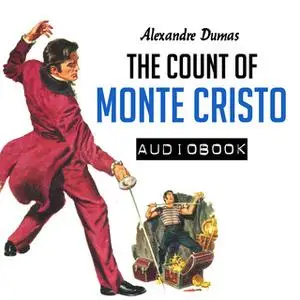 «The Count of Monte Cristo» by Alexandre Dumas
English | ISBN: 9781518941283 | MP3@48 kbps | 54h 09m | 1115.5 MB
The Count of Monte Cristo (French: Le Comte de Monte-Cristo) is an adventure novel by Alexandre Dumas, père. It is often considered, along with The Three Musketeers, as Dumas' most popular work. It is also among the highest selling books of all time. It is no exaggeration to say 'Monte Cristo' still ranks as one of the most exciting stories imaginable, one every bit as good as anything Steven Spielberg or J.K. Rowling could ever conjure up. 'Began to read 'Monte Cristo' at six one morning and never stopped till eleven at night.' -William Makepeace Thackeray The story takes place in France, Italy, islands in the Mediterranean and the Levant during the historical events of 1815-1838 (from just before the Hundred Days through the reign of Louis-Philippe of France). The historical setting is a fundamental element of the book. It is primarily concerned with themes of hope, justice, vengeance, mercy, forgiveness and death, and is told in the style of an adventure story.