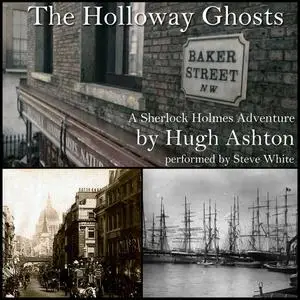 «The Holloway Ghosts» by Hugh Ashton
English | MP3@192 kbps | 29 min | 40.8 MB
When Inspector Lestrade calls on Sherlock Holmes with a tale of a mysterious conflict in a house in Holloway, Holmes is sceptical, scoffing at the existence of ghosts. However, as he investigates the case - in which a key witness seems to have vanished from the face of the earth - he discovers a murdered corpse inside an otherwise empty house and the plot thickens. Holmes and Watson know that even though departed spirits may not be at work, there are certainly earth-bound mysteries to solve here.
This thrilling adventure is written by critically-acclaimed author Hugh Ashton, one of the world's leading proponents of Sherlock Holmes pastiches. An excellent choice for any fan of the great detective, nothing is quite what it seems - other than the ever-reliable Holmes and Watson, brought masterfully to life again by narrator Steve White.