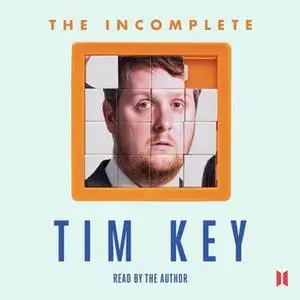 «The Incomplete Tim Key - About 300 of His Poetical Gems and What-nots» by Tim Key
English | ISBN: 9780857861269 | MP3@64 kbps | 2h 52m | 78.9 MB
You've got your greedy little claws on Key's audiobook. It represents the most comprehensive collection of poeticals put together to date. Whichever way you care to look at this, it is pretty much a wall of poems. There are lots of them. Too many maybe. If there's such a thing as too many poems, which in all likelihood there is. These poems (by award-winning Key) are primarily about love, sex, dreams, death and fruit (strawberries, beans etc). This audiobook has come out as a sort of accompaniment to the actual book. The two are quite similar, except this one's got snippets of music and the actual book is a bit heavier and can be burned in an emergency. The release of the book, audiobook and ebook in no way tie in with things like 'demand' or 'clamour' but are more a result of Key having a full English breakfast with the right person at the right time. You shouldn't feel like you're taking the easy option by getting the audiobook rather than fronting up and buying the hard copy - some people like to enjoy poetry in the car and Key isn't the kind of person to suggest you jam the actual book against the steering wheel with your elbow and divide your attention between reading the lovely verse and narrowly avoiding a Prius. No, get the audiobook. By all means, get the audiobook - ideally in addition to the actual book. Cue it up, and get it blaring out whilst you're doing other things.