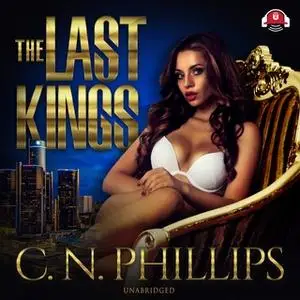 «The Last Kings» by C.N. Phillips
English | ISBN: 9781982692353 | MP3@64 kbps | 7h 15m | 199.5 MB
A city full of lies, deceit, and cold-blooded murder, Detroit plays widow to drug cartel after drug cartel, and the Last Kings are the latest to take over the throne. It seems that nothing can crumble their empire, but when an unexpected series of events take place and blood is shed, everything spirals out of control. Can Sadie and Mocha survive the game as the head women in charge, or will disloyalty and treachery threaten to end them for good? Ride with C. N. Philips as she tells the greatest story street fiction has ever seen.