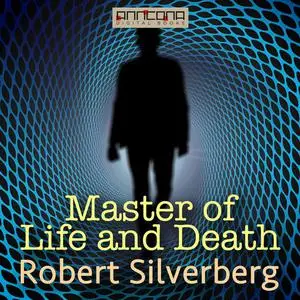 «The Master of Life and Death» by Robert Silverberg
English | MP3@192 kbps | 5h 15m | 433.0 MB
Master of Life and Death is a science fiction novel by Robert Silverberg.By the 23rd century Earth's population had reached seven billion. Mankind was in danger of perishing for lack of elbow room, unless prompt measures were taken. Roy Walton had the power to enforce those measures.When Roy Walton becomes the new director of the UN division of population control, after the director is assassinated, he becomes the most hated man in the world. For it was his job to tell parents their children were unfit to live; he had to uproot people from their homes and send them to remote areas of the world.Now, threatened by mobs of outraged citizens, denounced and blackened by the press, Roy Walton had to make a decision: resign his post, or use his power to destroy his enemies, become a dictator in the hopes of saving humanity from its own folly. Being Director involved him in not only population control, but a terra-forming project on Venus, and negotiations with aliens. Not only that, but some people were trying to kill him. To stay alive, he had to become The Master of Life and Death.The Master of Life and Death was first published in Amazing Stories, in 1957. Audiobook read by Dale Grothman, running time 5 hours and 16 min. Unabridged, full version. Also available as e-book (ePUB), 44,600 words, average reading time 3 hours, 45 min.Robert Silverberg (born 1935) is a prolific American author, best known for writing science fiction. He is a multiple winner of both Hugo and Nebula Awards, a member of the Science Fiction and Fantasy Hall of Fame, and a Grand Master of SF.