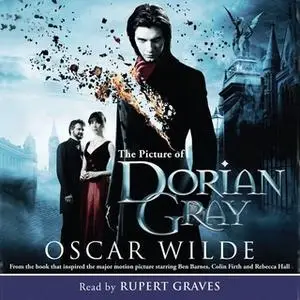 «The Picture of Dorian Gray» by Oscar Wilde
English | ISBN: 9781907416699 | MP3@64 kbps | 2h 52m | 79.1 MB
The Picture of Dorian Gray is a groundbreaking novel that doesn't shy away from broaching controversial issues such as homosexuality, hedonism and the quest for eternal youth. 2009 sees the release of a major new Dorian Gray film starring Colin Firth, Rebecca Hall, Emilia Fox and Ben Barnes as Dorian. A story that has enjoyed countless stage and screen adaptations, notable productions include Albert Lewin's eponymous 1945 film (which won an Oscar for "Best Cinematography, Black-and-White") and the celebrated BBC television version in 1976, with Peter Firth as Dorian Gray. Artist Basil Hallward becomes enthralled by Dorian's beauty and paints a stunning and lifelike picture of him. When the picture is completed, Dorian looks at it and declares that he would sell his soul to be as youthful and beautiful as the painting forever. In a classic case of 'be careful what you wish for', his wish is granted - but is it a blessing or a curse to have free reign to live to excess without any fear of the ravages of age or even of death?