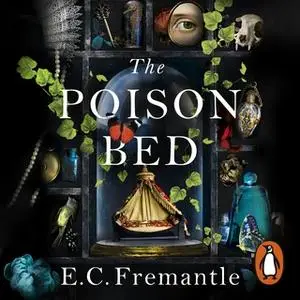 «The Poison Bed» by E C Fremantle
English | ISBN: 9781405937948 | MP3@64 kbps | 13h 09m | 361.2 MB
Penguin presents the audiobook edition of The Poison Bed by E C Fremantle, read by Ross Anderson and Perdita Weeks.
A Marriage. A Murder. One of them did it. Which of them will die for it?
In the autumn of 1615 scandal rocks the Jacobean court when a celebrated couple are imprisoned on suspicion of murder. She is young, captivating and from a notorious family. He is one of the richest and most powerful men in the kingdom.
Some believe she is innocent; others think her wicked or insane. He claims no knowledge of the murder. The king suspects them both, though it is his secret at stake.
Who is telling the truth? Who has the most to lose? And who is willing to commit murder?
'A Jacobean GONE GIRL Dark and deeply satisfying, THE POISON BED is a tale of monstrous intrigue and murder' M J Carter
'Deliciously sinister. A toxic blend of glamour, intrigue and ambition' Andrew Taylor
'A thoroughly compelling tale of sexually-charged intrigue and murder. Once started, impossible to put down' Minette Walters