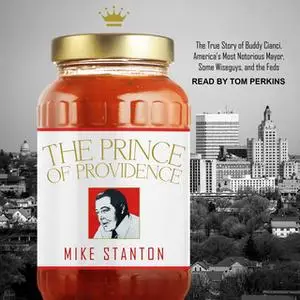 «The Prince of Providence» by Mike Stanton
English | ISBN: 9781977370129 | MP3@64 kbps | 19h 11m | 527.0 MB
Welcome to Providence, Rhode Island, where corruption is entertainment and Mayor Buddy Cianci presided over the longest-running lounge act in American politics. In The Prince of Providence, Pulitzer Prize-winning journalist Mike Stanton tells a classic story of wiseguys, feds, and politicians on a carousel of crime and redemption.
Buddy Cianci was part urban visionary, part Tony Soprano-a flawed political genius in the mold of Huey Long and James Michael Curley. His lust for power cost him his marriage, his family, and close friendships. Yet he also revitalized the city of Providence, where ethnic factions jostle with old-moneyed New Englanders and black-clad artists from the Rhode Island School of Design rub shoulders with scam artists from City Hall.
For nearly a quarter of a century, Cianci dominated this uneasy melting pot. During his first administration, twenty-two political insiders were convicted of corruption. In 1984, Cianci resigned after pleading guilty to felony assault, for torturing a man he suspected of sleeping with his estranged wife. In 1990, in a remarkable comeback, Cianci was elected mayor once again; he went on to win national acclaim for transforming a dying industrial city into a trendy arts and tourism mecca.