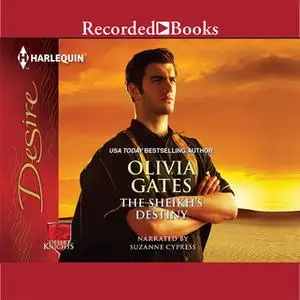 «The Sheikh's Destiny» by Olivia Gates
English | ISBN: 9781470390846 | MP3@64 kbps | 6h 00m | 165.2 MB
He has found his destiny. But to claim the throne of Azmahar, Rashid Aal Munsoori needs Laylah Aal Shalaan. Seducing her into marriage will defeat his rivals– and if she becomes pregnant with his heir, his hold on his homeland will be complete. Laylah has always secretly loved Rashid. Her sexy sheikh might be scarred inside and out, but that only makes her love him moreuntil she discovers his true motives. She may never again trust her lover, but how can she walk away from the father of her unborn child– a baby destined to ally their two desert kingdoms forever?