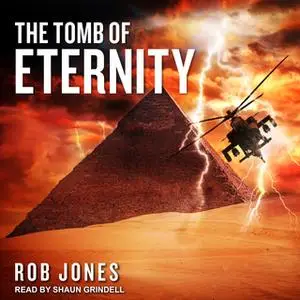 «The Tomb of Eternity» by Rob Jones
English | ISBN: 9781541486652 | MP3@64 kbps | 7h 58m | 219.2 MB
The Tomb of Eternity is the third and final part of the "immortality arc" and sees former Special Forces soldier Joe Hawke and the rest of the team face a lethal enemy who will stop at nothing in the epic hunt for the oldest secret in the world.
As the struggle to discover the elixir of life draws to its furious conclusion, Hawke fights against the clock in a desperate search for the dark truth about not only the source of eternal life but also his wife's savage murder, and what he discovers shocks him to his core.
From the storming of a Moscow mansion in a Russian blizzard, to a high-octane speedboat race through the winding canals of Venice to a savage firefight in the Giza pyramid complex in Egypt, Joe Hawke must destroy both a brutal enemy and his own inner demons if he is to have any chance of moving on from his damaged past.