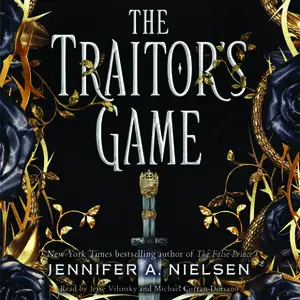 «The Traitor's Game» by Jennifer A. Nielsen
English | ISBN: 9781338227345 | MP3@64 kbps | 11h 00m | 302.3 MB
Hearts and loyalties collide in this electrifying new YA series from New York Times bestselling author Jennifer A. Nielsen.
Nothing is as it seems in the kingdom of Antora. Kestra Dallisor has spent three years in exile in the Lava Fields, but that won't stop her from being drawn back into her father's palace politics. He's the right hand man of the cruel king, Lord Endrick, which makes Kestra a valuable bargaining chip. A group of rebels knows this all too well – and they snatch Kestra from her carriage as she reluctantly travels home.
The kidnappers want her to retrieve the lost Olden Blade, the only object that can destroy the immortal king, but