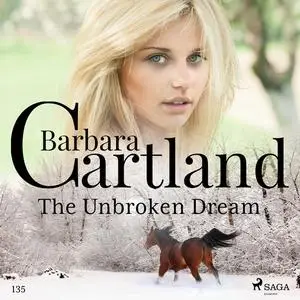 «The Unbroken Dream (Barbara Cartland's Pink Collection 135)» by Barbara Cartland
English | MP3@192 kbps | 4h 13m | 348.4 MB
The Duke of Laverdale is ambitious to be appointed Master of the Horse and the new Queen Adelaide is determined that behaviour at Court should be moral after the licentiousness of King George IV. The Duke therefore ends his affaire de coeur with the enchanting Lady Sybil Mersham and drops his ballet dancer mistress as well. Up to now he has been determined not to be married, but he now decides to become respectable and find a suitable bride as befits his standing. As he has always avoided debutantes, he asks the Marquis of Coleburn, whom he has known since he was a boy, to help him. The Marquis is delighted and tells the Duke that he has the perfect wife for him in his beautiful daughter Oleta, who would have been a debutante by now but for family mourning. The Duke arranges to visit the Marquis, who returns home to tell his daughter that she is a very lucky girl. Oleta, however, is horrified at the idea of marrying a man she has never seen and who obviously cannot be in love with her. She is very romantic and loves the country especially the woods, which have a magical influence on her and she talks to them when she rides through them on her beloved horse, Apollo. When the Marquis tells her that she cannot refuse the Duke, even if he has to drag her to the altar, Oleta runs away to her old Nanny in Norfolk, having no idea of the dangers she might face on the journey. When the Duke arrives to stay with the Marquis, he is appalled to learn that, because she is afraid of him, Oleta has ridden off on her own. He then follows her as he has a much faster horse than anyone else. How the Duke finds Oleta in a dangerous predicament and how he saves her. How, not knowing who he is, she is impressed by his intelligence, his kindness and his bravery. And how, when they finally escape from horse-thieves, he takes her to a place where they can be alone and how there they can both dream the same dream of love, is all told in this thrilling romance by BARBARA CARTLAND.
Barbara Cartland was the world's most prolific novelist who wrote an amazing 723 books in her lifetime, of which no less than 644 were romantic novels with worldwide sales of over 1 billion copies and her books were translated into 36 different languages. As well as romantic novels, she wrote historical biographies, 6 autobiographies, theatrical plays and books of advice on life, love, vitamins and cookery. She wrote her first book at the age of 21 and it was called Jigsaw. It became an immediate bestseller and sold 100,000 copies in hardback in England and all over Europe in translation. Between the ages of 77 and 97 she increased her output and wrote an incredible 400 romances as the demand for her romances was so strong all over the world. She wrote her last book at the age of 97 and it was entitled perhaps prophetically The Way to Heaven. Her books have always been immensely popular in the United States where in 1976 her current books were at numbers 1 & 2 in the B. Dalton bestsellers list, a feat never achieved before or since by any author. Barbara Cartland became a legend in her own lifetime and will be best remembered for her wonderful romantic novels so loved by her millions of readers throughout the world, who have always collected her books to read again and again, especially when they feel miserable or depressed. Her books will always be treasured for their moral message, her pure and innocent heroines, her handsome and dashing heroes, her blissful happy endings and above all for her belief that the power of love is more important than anything else in everyone's life.