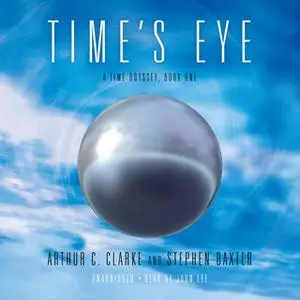 «Time's Eye» by Arthur C. Clarke,Stephen Baxter
English | ISBN: 9781483051475 | MP3@64 kbps | 11h 37m | 319.4 MB
For eons, Earth has been under observation by the Firstborn, beings almost as old as the universe itself. The Firstborn are unknown to humankind-until they act. In an instant, Earth's timeline is carved up and reassembled into a patchwork of different eras, from prehistory to the year 2037, each with its own indigenous inhabitants. The only clue to the origin of this astonishing transformation lies in the ancient city of Babylon, where two groups of refugees from 2037-three cosmonauts and three UN peacekeepers-have detected strange radio signals. As the peacekeepers ally with nineteenth-century British troops and the armies of Alexander the Great, the cosmonauts join forces with the Mongol horde led by Genghis Khan. Both sides set out for Babylon, determined to win the race for knowledge-and the power that lies within.