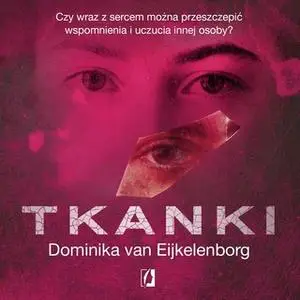 «Tkanki» by Dominika van Eijkelenborg
Polski | ISBN: 9788366074354 | MP3@64 kbps | 14h 31m | 398.8 MB
Wciągający thriller, który pokazuje, że serce nigdy nie zapomina
Nastoletnia Evi Brouwer cierpi na poważną chorobę serca i do życia potrzebuje przeszczepu, przez co jej matka przechodzi załamanie. Kiedy zrozpaczona kobieta powoli zaczyna tracić nadzieję, niespodziewanie pojawia się ratunek. Dawcą serca zostaje młoda dziewczyna Finya, która zginęła w wypadku samochodowym.
Nikt nie podejrzewał, że przeszczepione serce zachowa wspomnienia i cechy osobowości Finyi. Wkrótce nowy organ staje się intruzem, który całkowicie przejmuje kontrolę nad Evi. Nastolatkę zaczynają dręczyć sny, których nie potrafi zrozumieć, a jakaś tajemnicza siła prowadzi ją w nieznane dotąd miejsca i pcha w ramiona tajemniczego Sandera.
Matka Evi czuje, że dopiero teraz może stracić córkę na zawsze i postanawia zrobić wszystko, aby do tego nie dopuścić. Czy zdoła przekonać kogoś, że z jej córką dzieje się coś strasznego? Czy nowe serce chce zaszkodzić dziewczynie?
__
Dominika van Eijkelenborg, znana z książki Kiedy będziemy deszczem, ponownie zmusza do przedefiniowania światopoglądu swoich czytelników. Wprowadza ich w stan lekkiego niepokoju, kiedy roztacza przed nimi wizję ciężkich do wyjaśnienia zdarzeń. Czy to możliwe, że serce dawcy przejmuje kontrolę nad uratowaną osobą?
__
O autorce
Dominika van Eijkelenborg to polska autorka pochodząca z Suwalszczyzny; studiowała i pracowała w Krakowie. Z wykształcenia jest pedagogiem, z zamiłowania łuczniczką, entuzjastką jogi i pisarką. Mama dwóch córek – owoców szalonego romansu, który przerodził się w wielką miłość i zawiódł ją do Holandii, gdzie obecnie mieszka.