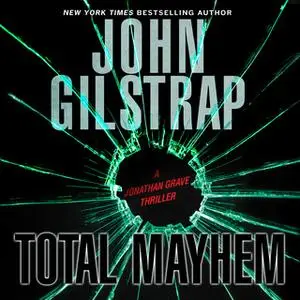 «Total Mayhem» by John Gilstrap
English | ISBN: 9781684416172 | MP3@64 kbps | 12h 59m | 356.6 MB
In bestselling author John Gilstrap's ticking time bomb of a thriller, freelance operative Jonathan Grave penetrates a terrorist cell to stop the detonation of total mayhem on home ground . . .
America is under fire. One by one, simultaneous terror attacks have left the country reeling. The perpetrators are former Special Forces operatives working for ISIS. Jonathan Grave and his team are called to go undercover and eliminate the traitors. No need to collect intel. No need for arrest. Wipe them out-and get out.
The assaults are rehearsals for extreme disaster. A plot code-named Retribution. One terrorist is willing to talk-for a price. Grave's only resort is to slip into a dark web where everything can be exposed. Where the rules of engagement do not hold. The bombs have been set and Grave is the one being hunted. Unless he can save himself first, a terrorist plot of unimaginable scope will become history's deadliest disaster…