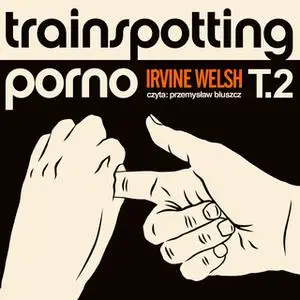 «Trainspotting porno» by Irvine Welsh
Polski | ISBN: 9789177612766 | MP3@64 kbps | 19h 10m | 526.8 MB
Simon "Sick Boy" wraca na stare śmiecie do Edynburga. Nie sprawdził się w Londynie jako kombinator, alfons, mąż, ojciec i biznesmen. Teraz ma nowy szalony projekt: chce wyreżyserować film pornograficzny.
Do tego projektu zbiera starych znajomych ćpunów, którzy przez lata spróbowali stanąć na nogi. Simon sprzymierzy się nawet z Markiem, mimo że ten niegdyś zwinął grubą kasę i zwiał. Do ich grupy dołączy też Nikki, dziewczyna uzależniona od seksu. Gdy takie towarzystwo chce zdobyć pieniądze, to oznacza naprawdę gruby przekręt.
Plan jest dobry, ale sprawy się komplikują, gdy na drodze filmowców pojawią się opętany zemstą i używający przemocy Begbie oraz uwikłany w narkotyki Kartofel.
Irvine Welsh uraczył nas historią uzależniającą jak działka czystej heroiny! To książka bezpardonowa, obsceniczna i wulgarna, a przy tym pełna humoru opowieść o życiu, ludziach i przyjaźni. Poznacie świat, w jakim nie chcielibyście żyć, a który żal opuścić!
Zapomnijcie o tabu, odrzućcie uprzedzenia i przygotujcie się na literacki odlot.