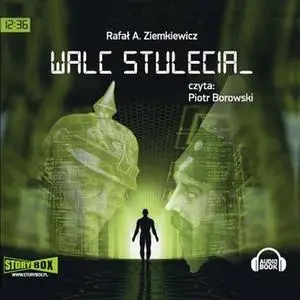 «Walc stulecia» by Rafał A. Ziemkiewicz
Polski | ISBN: 9788363302696 | MP3@64 kbps | 12h 36m | 346.4 MB
'Walc stulecia' Rafała A. Ziemkiewicza to przejmująca powieść nie tylko z pogranicza fantastyki, ale także polityki i socjologii. Za pomocą gry komputerowej Ziemkiewicz pokazuje nam codzienność w wirtualnym świecie dążącym do samodestrukcji i degradacji roli człowieka na ziemi. To także obraz rozwijającej się Europy i toczącego się na jej polu intryg i przemian politycznospołecznych i technologicznych.
Książka jest dynamiczną rozprawą na temat przeszłości i wizji niepewnej przyszłości Polaków i całej Europy.
Jak blisko jesteśmy do urzeczywistnienia tego proroctwa?