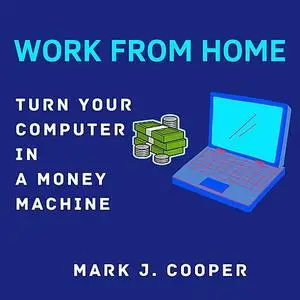 «work from Home» by Mark J. Cooper
English | MP3@192 kbps | 2h 33m | 210.7 MB
Do you wonder how people make money online? Or do only have a clue with the online businesses but you don't have the idea where to begin?Now, can you imagine being your own boss, working at your own pleasure and schedule? Just a few simple tricks, with the internet connecting, a computer and you can run online businesses making money when seated at home.The guide is simple to listen, to understand, and fit for everyone, either beginners or professionals who have not been exposed or have no idea with current online sites. Build online income and:Be happy and work anywhere you wishEnjoy flexibility with your own scheduleDouble or even quadruple your income seated at your homeIn all, take time offs any day any time you want to.