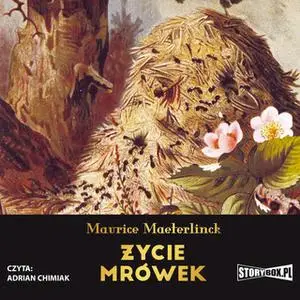 «Życie mrówek» by Maurice Maeterlinck
Polski | ISBN: 9788381467735 | MP3@64 kbps | 4h 16m | 117.3 MB
Mrówka to niezaprzeczenie jedno z najszlachetniejszych, najmiłosierniejszych, najbardziej oddanych, wspaniałomyślnych i altruistycznych wśród stworzeń, które bytują na naszej planecie. Mamy tu do czynienia z rzecząpospolitą wysoce idealną, której my ludzie – niestety – nie znamy, z rzecząpospolitą matek. Aczkolwiek bezpłciowe, są z obowiązku ożywione głębszym i gorętszym poczuciem macierzyństwa, niż właściwe rodzicielki. Nigdzie w przyrodzie nie znajdziecie równie płomiennego uczucia macierzyństwa. Kwoka broni swych kurcząt przed każdym niebezpieczeństwem, ale nie zdradza miłości ku jajom, które znosi. Urwij odwłok mrówce-robotnicy, która stara się uratować kokon, odetnij – jeśli będziesz miał wstrętną odwagę to uczynić – dwie tylne nogi, na czterech nogach, które jej pozostały – robotnica, nie wypuszczając swego drogiego ciężaru i wlokąc swe wnętrzności – gdyż zdolność zachowania życia jest u niej równie niesłychana jak miłość – pójdzie dalej i zginie dopiero wówczas, gdy larwa lub poczwarka, reprezentująca przyszły owad, znajdzie się w schronieniu. W tym heroicznym matriarchacie każdy osobnik z całym oddaniem spełnia swój obowiązek ku pożytkowi wszystkich, jak gdyby społeczeństwo składało się z niego jednego.