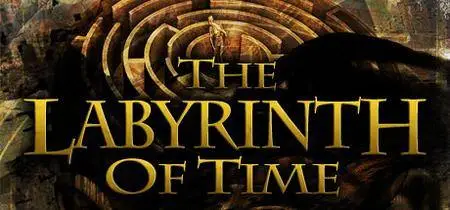 Labyrinth of Time, the (1993)
PC Game | Developer: Terra Nova Development / The Wyrmkeep Entertainment Co. | 306.9 MB
Languages: English
Version GOG: 1.0 (18610)
Genre: Adventure - FPP - Sci-fi
The legendary King Minos has commissioned a labyrinth bridging time and space. Once completed, this labyrinth, with doorways into all eras of history, will allow Minos to rule the Earth. You have been chosen as hero. Abruptly lifted from your routine existence, you have been dropped into a realm where time and space hang in check. Through exploration and puzzle solving, you must overcome the awesome power of Minos and destroy the labyrinth by manipulating the very fabric of history. Beware - the future may not unfold in quite the way you have planned.
Explore a vast and mysterious world spanning over 275 locations from several different eras of history.
An entertaining storyline based on Greek mythology sets the scene for hours of first-person adventuring and puzzle solving.
One of the first adventure games to be released on CD-ROM filled to the brim with classic 256-color ray-traced graphics.
MINIMUM System Requirements
Windows: Windows XP / Vista / 7 / 8 / 10, 1.8 GHz Processor, 512MB RAM (1 GB recommended), 3D graphics card compatible with DirectX 9.0c, 2GB HDD, Mouse, Keyboard.

Linux: Ubuntu 14.04, Mint 17 Processor: Intel Core 2 Duo 2GHz+ Memory: 1GB of RAM Graphics: 64MB of video memory