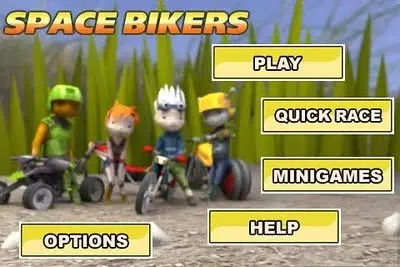 Space Bikers v1.1 | Game | iPhone | 10MB
Space Bikers is a 3D Platform Bike Simulation game in an enlarged world! Your Space Biker has crash landed on Earth and it's your job to help get them back home to space!
Guide your miniature character through various obstacles and puzzles to collect the parts for your damaged Spaceship.
Space Bikers uses an advanced physics engine to maneuver your bike through the detailed levels you encounter, all with a country style music tracks to ride to! Watch the story unfold - will your Space Biker make it home?
Features:
* Interesting storyline about space bikers adventures
* Detailed 3D levels
* Special Mini-Games built-in
* Advanced rag-doll physics
* Controls can be moved in Options menu
Download
http://rapidshare.com/files/325127435/Space_Bikers_1.1-kidmoneys.rar