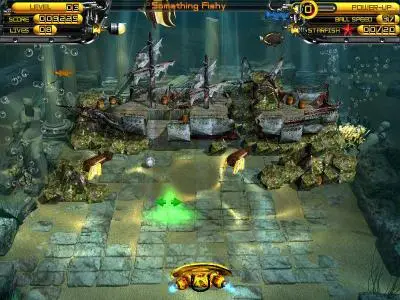 AquaSphere v1.29.0.503
PC Game | 53 MB
Submerge yourself in the amazing undersea world of AquaSphere! Unlock the mysteries of the deep and uncover lost and hidden treasure in fantastic underwater locations!
In AquaSphere, breakout-style action is taken to a new dimension with full-3D graphics and game play! Detailed deep sea levels with innovative power-ups. Get ready to take on this addictive brick-busting challenge.
System requirements:
• Windows 2000/XP/Vista
• DirectX 8.1
• 1 GHz
• 512 MB RAM