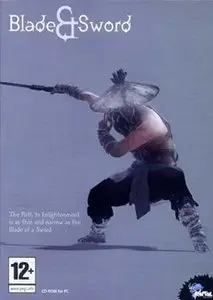 Blade & Sword (2004)
PC | english | RPG | daa | 720 MB
Pentium II 266MHz, 128MB RAM, grafic card 8MB, 1.4 GB HDD
Blade and Sword, the first PC Game title which combines Diablo-like action elements and Street Fighter arcade combat together, ushers in a new era in computer Role-Playing, that of the Action-RPG with amazing action and breath-taking martial arts from ancient China.
Players can choose from three different fighter types: Long Sword Warrior, Double Blade Heroine and Broad Blade Warrior. Each character can learn as many as 12 Kung Fu attacks, four devastating special attacks., and up to five completely customizable combo moves. Blade and Sword features more than 30 levels and a fitting, Asia themed soundtrack. The game was jointly developed by Pixel Studio and Boya Studio.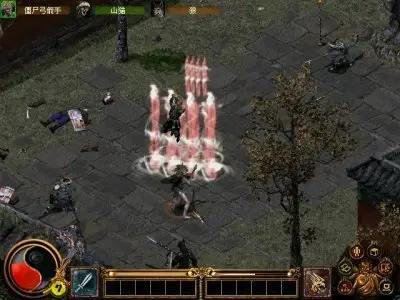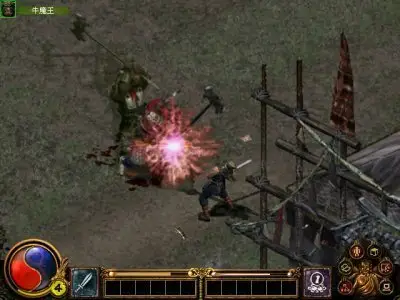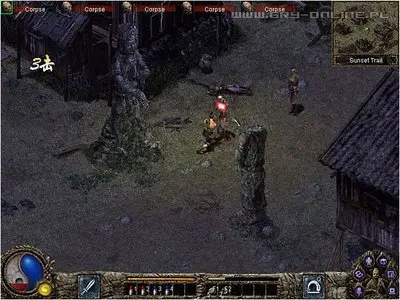 General Features
* 3 Unique player characters, 36 Kung Fu attacks, 12 Super attacks
* Three chapters with 40 unique levels
* 4 difficulty levels
* 40 unique monsters with special melee or array grouping combat AI
* Customizable Combo Attacks, release the creativity to design your own Kung Fu
* 100+ game items plus a complete jewel system to strengthen your character
* Approximately 140 hours of game play
* Full Multiplayer: Play easily over LAN or internet
* Full-screen light and shadow effects
* 12 hours day and night periods
* Virtual weather system
downolad - unpack - mont in PowerIso or burne - copy (replace files from crac folder - play.
http://uploading.com/files/0V2RX2XR/Blade&Sword.part1.rar.html
http://uploading.com/files/CH32CZVD/Blade&Sword.part2.rar.html
http://uploading.com/files/RJ9ASRUP/Blade&Sword.part3.rar.html
http://uploading.com/files/FAW4UQXL/Blade&Sword.part4.rar.html
http://uploading.com/files/ZWN35QEA/Blade&Sword.part5.rar.html
http://uploading.com/files/84SDLGH9/Blade&Sword.part6.rar.html
http://uploading.com/files/4QOPZ34F/Blade&Sword.part7.rar.html
http://uploading.com/files/1TP3P4DD/Blade&Sword.part8.rar.html
or

http://uploaded.to/file/2pf3vu/Blade_Sword.part1.rar
http://uploaded.to/file/nmb98b/Blade_Sword.part2.rar
http://uploaded.to/file/2vz1ua/Blade_Sword.part3.rar
http://uploaded.to/file/y34itc/Blade_Sword.part4.rar
http://uploaded.to/file/py2ylf/Blade_Sword.part5.rar
http://uploaded.to/file/g2p5gt/Blade_Sword.part6.rar
http://uploaded.to/file/yo67ke/Blade_Sword.part7.rar
http://www.gazup.com/XiNnv-blade_sword.part1.rar-download-mirrors
http://www.gazup.com/QL8AL-blade_sword.part4..rar-download-mirrors/
http://www.gazup.com/ap0lV-blade_sword.part3..rar-download-mirrors/
http://www.gazup.com/W8iQ8-blade_sword.part2..rar-download-mirrors/
http://www.gazup.com/471A5-blade_sword.part5..rar-download-mirrors/
http://www.gazup.com/LvebM-blade_sword.part6..rar-download-mirrors/
http://www.gazup.com/fkTWu-blade_sword.part7..rar-download-mirrors/
http://www.gazup.com/u8yr0-blade_sword.part8..rar-download-mirrors/