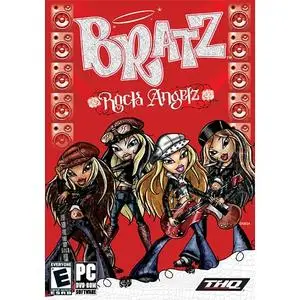 Bratz: Rock Angelz PC
File type: mdf. @750mb
Bratz: Rock Angelz lets you travel to exotic locations and create your own fashion magazine.
Bratz Rock Angelz will empower fans of the wildly popular line of fashion dolls to explore their own "passion for fashion" in a unique interactive adventure game. Fans will be immersed in the Bratz World as they embark on a series of voyages in search of intriguing stories to inspire and create their very own fashion magazine.
FEATURES
* Play as any of the four Bratz Girls while exploring different adventures
* Customize all of the Bratz girls hair, make-up, and outfits as you shop for the latest fashions
* Travel to exotic International locations to investigate the hottest stories to create your own fashion magazine
* Chat face-to-face with the Bratz characters in their own world.
http://rapidshare.de/files/10233795/BRA.part01.rar
http://rapidshare.de/files/10233887/BRA.part02.rar
http://rapidshare.de/files/10234630/BRA.part03.rar
http://rapidshare.de/files/10235166/BRA.part04.rar
http://rapidshare.de/files/10236085/BRA.part05.rar
http://rapidshare.de/files/10236254/BRA.part06.rar
http://rapidshare.de/files/10237172/BRA.part07.rar
http://rapidshare.de/files/10237357/BRA.part08.rar
http://rapidshare.de/files/10238105/BRA.part09.rar
http://rapidshare.de/files/10238343/BRA.part10.rar
http://rapidshare.de/files/10239488/BRA.part12.rar
http://rapidshare.de/files/10239506/BRA.part11.rar
http://rapidshare.de/files/10239863/BRA.part13.rar