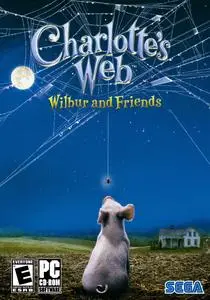 Charlotte's Web - Wilbur And Friends (2006)
PC Game | Windows | Sega Of America | 179 MB
This computer game is based on the 2006. movie Charlotte's Web. It's a different game than the Charlotte's Web for the Nintendo DS and Game Boy Advance. The game offers a series of fun, mentally challenging games, but the onscreen instructions can sometimes be incomplete. A nice feature in this game is that it uses the voice of Dominic Scott Kay for Wilbur, the same actor whose voice is heard in the movie.