Crazy Eggs is a family-friendly puzzle game that tests your reflex speed and hand-eye coordination. The goal in your game is to link up dinosaur eggs of the same pattern, and clear all eggs on board within a time limit.
Crazy Eggs is a family game for the household, it is a game for you to pass time, and it is also the best choice for you to challenge your own reflexes. You can play this game together with your family, your kids and your parents, and challenge them to a game of logic, precision and speed!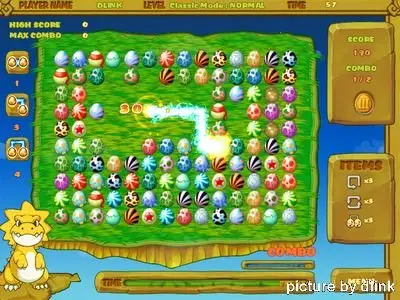 If you feel like playing the game in a relaxed mood, you can choose the casual mode that has no time-limit. That way, you will be able to think deep and plan out the matching sequence that will result in the highest combo possible. You can also play the challenge mode to put your reflex speed to test, and see how you perform under the most extreme tests.