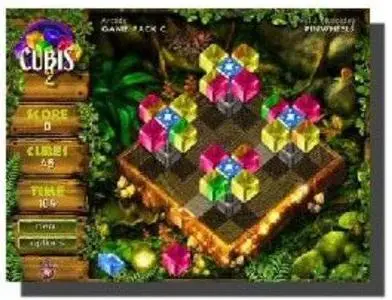 Cubis Gold 2 (PC) | 10 Mb. | Ftp2Share (RS.com & DF Mirrors).
Cubis Gold 2 expands on the smash hit of the original game! Play with 3 new game-play cubes featuring the Bomb, Dual, and Ghost Cube, which bring exciting twists to every aspect of this addictive puzzle game.
There's never a dull moment as Ghost Cubes randomly teleport onto the board within the new Morph-Fun modes. Use the Bomb Cube to blast Cubes and re-arrange level layouts. With two new game play modes, new difficultly settings, beautiful new cube sets, and amazing new level designs… you'll be hooked all over again!