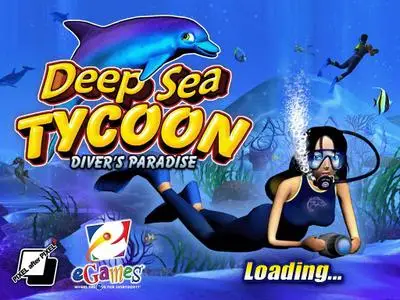 Deep Sea Tycoon: Diver's Paradise
PC-GAME | e-Games | 2006 | Rapidshare | 31.14 MB
SHORT DESCRIPTION: Deep Sea Tycoon is the Ultimate Underwater Resort! Your adventure begins deep beneath the ocean waves! Sealife thrives as you create the underwater paradise of your dreams. Dive in and follow along as you swim with the seahorses, ride the turtles, feed the dolphins and save the whales! Immerse yourself in hypnotic sounds and dazzling lights in a world of clever humor and eye popping animation! An epic underwater adventure - Quest through 30 missions of colorful ocean reefs. Explore Turtle Cove, Dolphin Bay, Seahorse Harbor and many more exotic locations! The multiple play mode will keep you immersed for hours! Explore at your own pace in Sandbox mode, where your imagination is the limit! As you progress through the missions, more sandboxes will open, allowing for an even greater adventure!
Free of password.
http://rapidshare.de/files/24274721/deeseatycdivpar.rar
[Message to moderator:
Please stop putting my Rapidshare links on OxyShare.
I collect premium-points on Rapidshare, but
OxyShare links take ca 80% of my premium-points.
Thank you for understanding.]