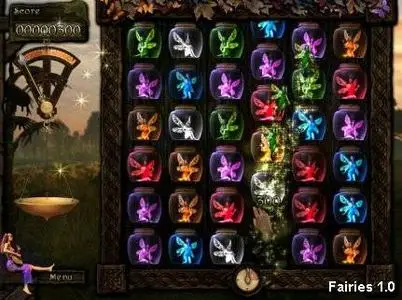 Faries v1.0 (PC) | 17 Mb. | Ftp2Share. (RS.com & DF).
Fairies takes you to a world where legends are true and magic is real. As the most powerful wizard ever known, you are the only hope for a once peaceful land where fairies have been captured by an unknown evil. Complete 100 mesmerizing levels, break the magical spell that traps the fairies inside pictures, and restore justice to this world in need. You will be a hero, and be granted the ultimate power. Use it wisely!
Immerse yourself for hours as you travel across five increasingly challenging landscapes. Match fairies to free them and win over the forces of evil that try to lock you down.
Stop and restart playing or try any of the four game modes at will. Fairies features personalized player profiles and automatic game saving. Clear a level over a quick break or dive in for hours of fun!