Harking back to the golden days of fighting games, Guilty Gear X2 provides gamers with the kind of buzz and feel that you can only get from pure gameplay satisfaction. With nine awesome game modes, including multiplayer head-to-head combat, story and mission this is a title that will keep the beat 'em up fans amongst you hooked to your PC.
* Over 20 combatants including hidden characters.
* Players can perform jaw-dropping combos.
* Each character has individual instant kill moves and their own story through the game.
* Triumphant return of the 2D fighting genre on the PC.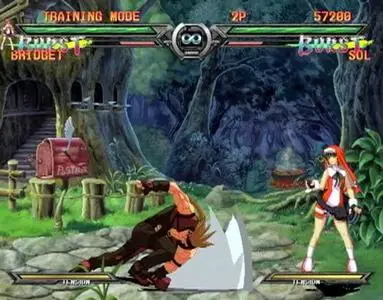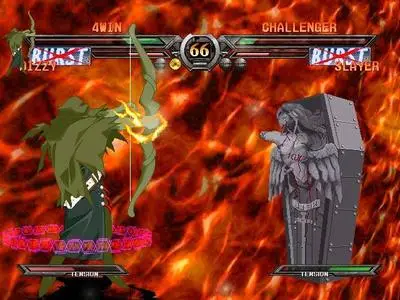 LINK :
http://rapidshare.com/files/3124371/gg12310.zip
http://rapidshare.com/files/3130778/gg12310.zip.z01
http://rapidshare.com/files/3133312/gg12310.zip.z02
http://rapidshare.com/files/3194626/gg12310.zip.z03
http://rapidshare.com/files/3196459/gg12310.zip.z04
http://rapidshare.com/files/3202760/gg12310.zip.z05
http://rapidshare.com/files/3205980/gg12310.zip.z06
http://rapidshare.com/files/3208235/gg12310.zip.z07
http://rapidshare.com/files/3211106/gg12310.zip.z08
http://rapidshare.com/files/3213140/gg12310.zip.z09
http://rapidshare.com/files/3230119/gg12310.zip.z10
http://rapidshare.com/files/3232810/gg12310.zip.z11
http://rapidshare.com/files/3236382/gg12310.zip.z12
http://rapidshare.com/files/3238749/gg12310.zip.z13
http://rapidshare.com/files/3317760/gg12310.zip.z14
http://rapidshare.com/files/3320746/gg12310.zip.z15
http://rapidshare.com/files/3322423/gg12310.zip.z16
PASS :
bestofteam
enjoy^^