Hamsterball-Kids Game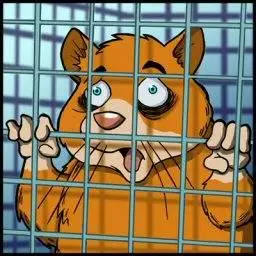 http://rapidshare.de/files/25752885/Hamsterball-Kids_Game_.rar
1.1 REQUIRED SPECS
Hamsterball requires an IBM PC or 100% compatible computer, with a
Pentium III 700 MHz or better processor. Your computer must have at
least 32 megabytes of RAM.
Operating System: you must be utilizing Windows 95, 98, ME, 2000, or
XP with DirectX® 8 or later to play Hamsterball on your system.
Controls: a keyboard and a 100% Microsoft compatible mouse are
required. A gamepad or joystick is optional.
Sound: you must have a DirectX® certified sound card installed.
Video: You must have a 100% DirectX® 8 compatible hardware accelerated
video card.
1.2 RECOMMENDED SPECS
Raptisoft recommends an IBM PC or 100% compatible computer, with a
Pentium III 1 GHz or better processor and full updated drivers for
your video card.
Greetz savatage01