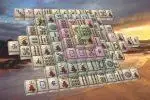 Solitaire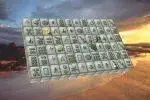 Rivers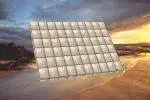 Memory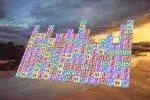 Clicks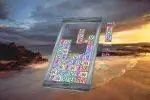 Hashira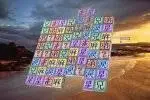 Kumika
Kyodai Mahjongg 2006 version 1.21 Full & Lite
Kyodai Mahjongg is a great version of the famous Mahjongg Solitaire (or Shanghai) oriental game. It's been in development for 10 years. The purpose of the game is to remove all the tiles from a board. The tiles must be removed by pairs. The rules are simple and the game is extremely addictive. 2D and 3D mode, hall of fame, user-friendly interface, great and relaxing oriental and electronic music especially composed for the game, lots of mini-games, hundreds of backgrounds, tilesets, layouts and sound effects.
Has replaced original Ancient tileset with a sharpened, crisper version which works quite well. Finally added Realistic Stones support for all mini-games. Now you can switch naturally between windowed and maximized modes by double-clicking on the caption or clicking on the Maximize icon, and you can hide the taskbar in maximized mode by unchecking Show Taskbar in the View menu.
New release: Kyodai Mahjongg 2006 1.21
[Language] Updated translations: German, Italian.
[New] The bump mapping effect is now controlled by the eye position instead of a light moving on a circle. Now it's actually playable. Should have done this since day one!
[Fix] On first launch, the window is now set accordingly to your desktop size and taskbar position.
[Fix] Added a workaround in the Troubleshooting help file to fix KMJ not working on non-administrator accounts on Windows 2000 and Windows XP.
Full download - 14.17MB, with 25 minutes of CD music (With crack file inside)
http://rapidshare.de/files/26726634/KM2006v1.21-Full.rar
Lite download - 5.88MB, with 2 minutes of CD music (With crack file inside)
http://rapidshare.de/files/26689960/KM2006v1.21_Small_.rar
ENJOY THE GREAT GAME, YOU WILL LIKE THIS VERY MUCH!