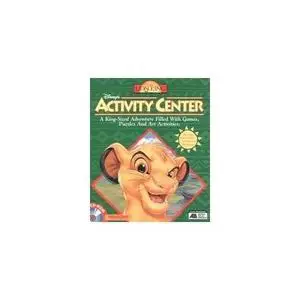 Disney's Lion King Activity Center
PC | Children's Adventure and Educational Game | 140 Mb (50mb + 50mb + 35mb WinRar)| English
Background info
This activity center based on the hit movie, Disney's The Lion King, is packed with fun for ages 5 and up.
Kids can build memory, matching, reasoning and spelling skills with Simba and his pals as they play with a favorite character or a friend. Children choose Easy, Medium or Hard when beginning the adventure.
Kids match bugs to help Timon grab his lunch. Spell words correctly to see Pumbaa splash in the mud or find hidden animals.
Children memorize Ed's musical beat on the xylobones and play it back or create their own music. There are mazes, a concentration game, puzzles and an art studio where kids can paint, stamp, do dot-to-dot or rubbings and print their own coloring books for fun away from the computer.
Kids can also play a traditional African game, Achi, with Rafiki or a friend.
The CD also features film clips and songs from the enchanting Disney movie.
Simba and his friends are sure to provide hours of fun while kids learn and sharpen thinking skills.
Comment
This game works best for kids that already know the movie, and are between the ages of 5-8 yrs. Some assistance from parents would be best for first timers. Also, for some reason, it doesn't work very well from hard drives, so best to upload to a CD.
Sorry: no covers, manual or demos.
Downloads
Part One
|
Part Two
|
Part Three