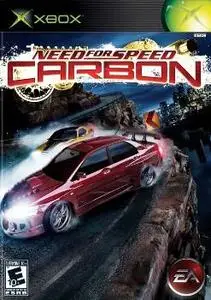 Need For Speed Carbon XBOX
Racing Game | Origin: NTSC Format *.ISO Image | System: Microsoft XBOX | 2,82 GB
The Battle for the City Is Won in the Canyon. What starts in the city is
settled in the canyons as Need for Speed Carbon immerses you in the worlds
most dangerous and adrenaline-filled form of street racing. You and your
crew must race in an all-out war for the city, risking everything to take
over your rivals neighborhoods one block at a time. As the police turn up
the heat, the battle ultimately shifts to Carbon Canyon, where territories
and reputations can be lost on every perilous curve. With online racing and
the most advanced graphics and car customization tools ever, Need for Speed
Carbon is the ultimate next generation racing game.
http://rapidshare.com/files/1701338/snelc.part01.rar
http://rapidshare.com/files/1703244/snelc.part02.rar
http://rapidshare.com/files/1699476/snelc.part03.rar
http://rapidshare.com/files/1669547/snelc.part04.rar
http://rapidshare.com/files/1671022/snelc.part05.rar
http://rapidshare.com/files/1672503/snelc.part06.rar
http://rapidshare.com/files/1667712/snelc.part07.rar
http://rapidshare.com/files/1674650/snelc.part08.rar
http://rapidshare.com/files/1676358/snelc.part09.rar
http://rapidshare.com/files/1678036/snelc.part10.rar
http://rapidshare.com/files/1679773/snelc.part11.rar
http://rapidshare.com/files/1681407/snelc.part12.rar
http://rapidshare.com/files/1683047/snelc.part13.rar
http://rapidshare.com/files/1684755/snelc.part14.rar
http://rapidshare.com/files/1686558/snelc.part15.rar
http://rapidshare.com/files/1688210/snelc.part16.rar
http://rapidshare.com/files/1689913/snelc.part17.rar
http://rapidshare.com/files/1691761/snelc.part18.rar
http://rapidshare.com/files/1693771/snelc.part19.rar
http://rapidshare.com/files/1695651/snelc.part20.rar
http://rapidshare.com/files/1697701/snelc.part21.rar
http://rapidshare.com/files/1673123/snelc.part22.rar