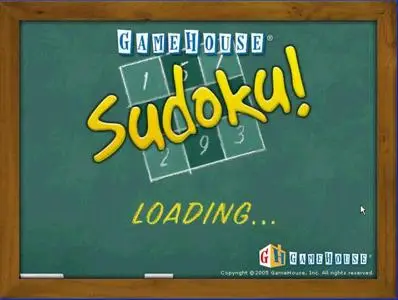 Sudoku from GameHouse

System Requirements :
–––––––––––––
* Windows 95/98/ME/2000/XP
* 233MHz or faster Processor
* 32MB RAM
* 16-bit Graphics and Sound
* A working human brain

This is the customized trimmed English (not French) version, with only 5 files and 3.53 mb when unrar-ed.

While inside the game, there are about 8 pages of explanation on "How to play" –- in English of course unless you prefer French otherwise.

If you are a novice or beginner, try the easier levels with watermarked hints.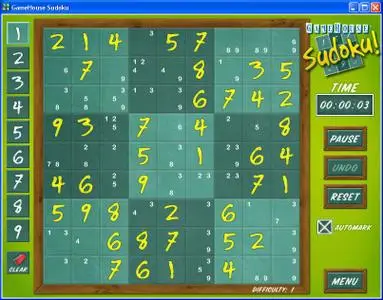 If you think (!?) you are good enough, try the harder levels without hints.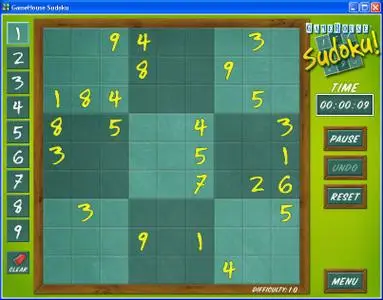 Believe me, you don't need to know anything about Number Theory, Group Theory or Numerical Analysis. All you need is a working brain –- the faster one the better –- the one that you use to play Pacman or Tetris etc.

In short, a simple but elegant game for kids aged 6 to 66 !
666 ! Oh My God, it must be the Devil who invented the computer and video games.
Get it from here :
http://rapidshare.de/files/24128948/sudoku.rar.html