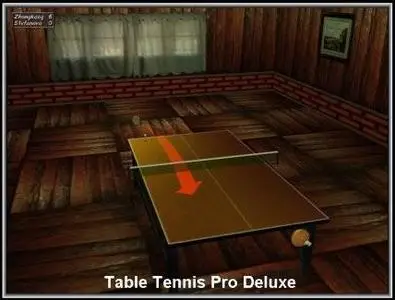 Table Tennis Pro Deluxe (PC) | 9 Mb. | Ft2p2Share (RS.com & DF Mirrors).
Table Tennis Pro Deluxe is an excellent table tennis simulation.
Features Include:
Innovative Control System.
15 Intelligent Computer Players.
Strategic Game Play.
Multiplayer.
True 3D Environment.
Two-Player Games.
League and Tournament Competitions.
Practice Mode.
Two Arcade Games included.
Various difficulty levels and game speeds.
Customizable Bats.
Full Replay Functionality.
Full 3d graphics card support.
Fast Graphics Option.
Multiple Camera Types.
Huge Range of Options.