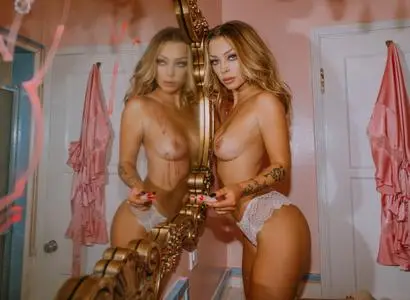 Aubrey Destremps - Tina Louise Photoshoot 2021
33 jpg | 1828*2820 | 35.33 MB
Get to know
Aubrey Destremps
, a model and multimedia artist from Westport, Massachusetts. Currently based in Los Angeles, Aubrey spends her time either in front of the camera or in the studio.
"My passion is creating a positive impact on the people around me,"
she says.
"As a tattoo and makeup artist, it is still the most rewarding feeling making someone feel good about themselves."
For Aubrey, it's essential to stay true to herself.
"I have always had a strong personality and have never held back on being myself,"
she shares.
"I'm very expressive of my feelings. I think that's also what makes me the great artist I am."