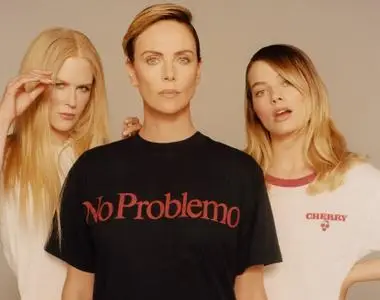 Margot, Charlize & Nicole - Colin Dodgson Portraits
14 jpg | up to 3000*3900 | 5.35 MB
Bombshell
is an upcoming American drama film directed by
Jay Roach
and written by
Charles Randolph
. It stars
Charlize Theron, Nicole Kidman, and Margot Robbie
, and is based upon several women at Fox News who set out to expose CEO
Roger Ailes
for sexual harassment.
John Lithgow, Kate McKinnon, Connie Britton, Malcom McDowell, and Allison Janney
appear in supporting roles.
The project was first announced in May 2017 following Ailes' death, with Roach confirmed as director the following year. Much of the cast joined that summer and filming began in October 2018 in Los Angeles.
The film is scheduled to be released in a limited release the United States on December 13, 2019, followed by a wide release on December 20, 2019, by Lionsgate.