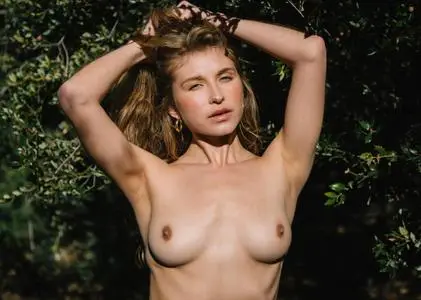 Brittany - Sophia Sinclair Photoshoot 2020
30 jpg | 1826*2739 | 45.75 MB
Brittany takes a walk through the woods with this second pictorial from the photographer,
Sophia Sinclair
. Exploring the area on location in Los Angeles, Brittany is dressed in nothing but a button-up, a hat, and boots as she tells us more about herself and her experience on set.
"I think I'm a pretty open book,"
she says.
"I think certain characteristics I embody are authenticity, kindness, and specific taste. I have a taste that is very much my own."
Posing in the sunlight, Brittany is happy to be here with us.