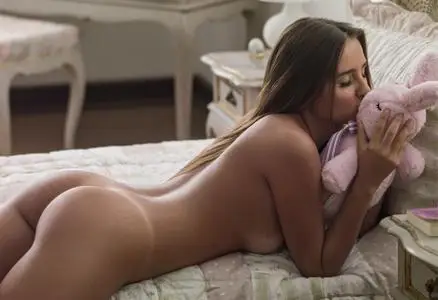 Catarina Migliorini - Luis Crispino Photoshoot
14 jpg | 1280*1920 | 7.21 MB
You may have heard of
Catarina Migliorini
. Back in 2012, the svelte Brazilian native made headlines when she attempted to auction off her virginity to pay for college.
"It's like the song by Edith Piaf,"
she says.
"Non, je ne regrette rien! Before this, I planned to lose my virginity to someone with whom I was in love. But with a person like me, anything can happen."
The bidding war began, with one Japanese businessman offering her more than half a million dollars, but in the end, Catarina didn't take anybody's money. She found herself a tabloid fixture in Brazil, with offers for film, TV and a sexy spread for Playboy on the table. Sounds like she doesn't need to auction herself off after all.
"I'll continue living my life normally,"
says Catarina, shrugging.
"The future is not certain. At the moment, I say carpe diem!"