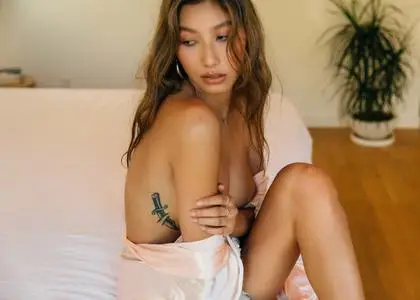 Dominique Lobito - Sophia Sinclair Photoshoot 2021
30 jpg | 1826*2739 | 25.66 MB
"Some words I live by? Be kind to everyone,"
says
Dominique Lobito
, a model from Fullerton, California.
"I am big-hearted, loud, and silly,"
says Dominique of herself.
"Most of all, I am respectful and kind."
We were introduced to Dominique by her photographer,
Sophia Sinclair
, and are very excited to feature her on Playboy. Dominique's one-of-a-kind personality shines through in her shoots.
"My passion is food. I love cooking, and I love eating,"
she says.
"What do I enjoy doing in my spare time? During snow season, snowboarding! Otherwise I'm hiking, exercising, and playing Call of Duty."
Get to know more about Dominique Lobito here on AvaxHome!