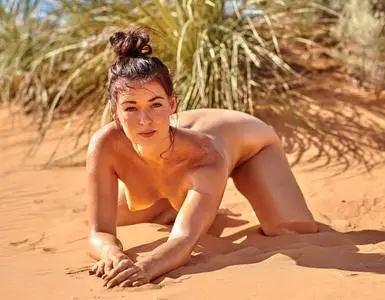 Elizabete Lopez - Pixel Collector Photography
15 jpg | 1067*1600 | 14.03 MB
I've had a passion for fine art since a young age, but this was my first attempt at a fine art nude photo session and was shot outside El Paso, TX in an area locally known as Red Sands. My goal was to capture the beautiful sunrises and blue skies of the Southwest desert to create a set of vibrant and colorful images which embraced the natural beauty of the surroundings and the model alike. My model Elizabete was fantastic as she embraced what started out as a cool desert morning and turned into the typical hot desert day.