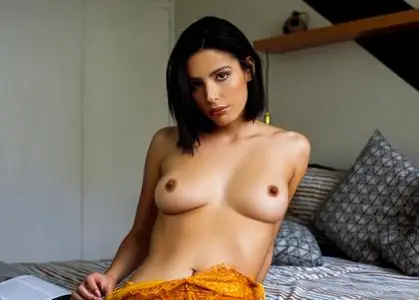 Fernanda Pacheco - Josua Gomez Photoshoot 2021
28 jpg | 1826*2739 | 22.38 MB
Fernanda Pacheco is a model, and student from Tijuana, Mexico.
"What makes me, 'me?' I am spontaneous, independent, and hardworking,"
she tells us.
"My passion is to work hard and leave a legacy."
We met Fernanda through her photographer,
Josua Gomez
, and shot with her in Mexico City shortly after. When she's not modeling or studying, Fernanda loves to spend time with her friends and family, read, or build upon her closet.
"What do I enjoy doing in my spare time? Reading fantasy books, drinking coffee, and going shopping with my friends."
Get to know Fernanda Pacheco better through her pictorials here on AvaxHome.