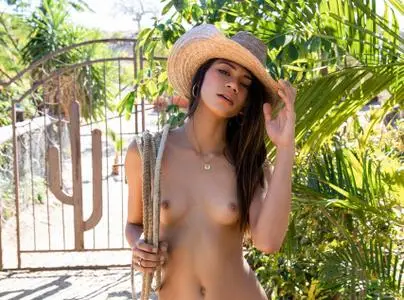 Hannah Le - Cassandra Keyes Photoshoot 2021
30 jpg | 1826*2739 | 47.17 MB
Travel to Mexico with
Hannah Le
in this brand-new pictorial from the photographer,
Cassandra Keyes
. Returning for the fifth time to Playboy, Hannah is dressed in all white as she hangs out on the ranch.
"I'm from Woodstock, a small town in Georgia,"
says Hannah of background.
"I haven' t gone back in years, but what I miss most about it are the pine trees, especially during the fall. LA doesn't have too much of that, but we have palm trees, so I'll survive,"
she adds with a laugh. A full-time model, Hannah is serious about her career but loves to have fun doing what she loves.
"Anyone who knows me well would say I'm goofy and free-spirited,"
she says.
"Art is my passion. I'm exploring new mediums — I try to have fun with whatever I'm doing."