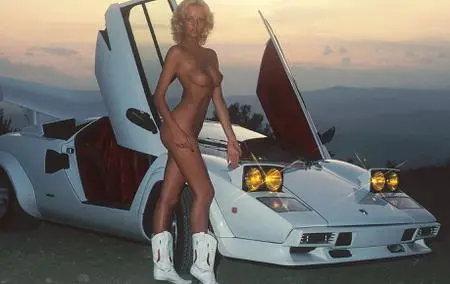 The Work of Jean Rougeron
13 jpg | up to 5816*3677 | UHQ | 17.4 MB
Photographer, Director and Artist from France, raised in the film festival city of Cannes, located on the French Riviera, was born in 1952.
Jean Rugelron
, who studied photography and films in Switzerland and built a career in Paris. In the first half of the 70's, they covered the intrigues of African countries such as Ethiopia and Chad, and appeared to have published their works in the news media, but in the 80's contracted with the European version "Playboy" and photographed women's nudity Jean became known as an erotic photographer worldwide. Since then, he has been working on publishing photographs and directing films and videos. This is a collection of photographs published in treats! magazine. It is a collection of women's nudes that have been shot with the 80's specific mood. Bright colors and luxurious, exotic locations are cited as the features of Jean's photo, but he also uses the direction of sunsets and classic cars with a focus on the beautiful beach side.