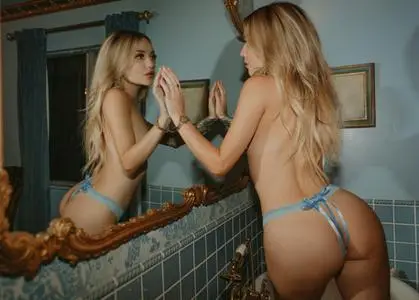 Junipr Keiko - Tina Louise Photoshoot 2021
39 jpg | up to 1938*2739 | 41.25 MB
"My art is my passion and my one true love,"
says
Junipr Keiko
. From Pensacola, Florida, Junipr is now based in Los Angeles, California, where she works as a full-time artist and model.
"Through the years, my art has taken many forms, but it's always a reflection of my heart. It's the only thing in this world that will ever wholly and completely be mine."
A romantic spirit, Junipr tells us more about herself and what makes her, her.
"I'm soft-spoken and introverted,"
she begins.
"I believe softness is strength, and I lead with love in all that I do. Wearing my heart on the outside has brought me great challenges in life, but I am so grateful for who I am, how I love, and the resilience that keeps me going."
Also an adventurous person, Junipr is a firm believer in living her one life without regrets.
"I'm so proud of my fearlessness,"
she exclaims.
"I can't live with 'what ifs,' so when faced with a risky opportunity, I'll likely take it."
Get to know Junipr Keiko better through her pictorials, right here on AvaxHome.