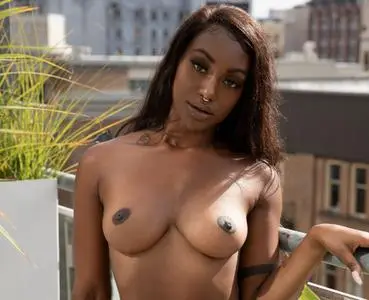 Kashai Grey - Cassandra Keyes Photoshoot 2021
35 jpg | 1826*2739 | 29.91 MB
Step out into the sunlight with newcomer
Kashai Grey
. On location in Vancouver, Canada, Kashai starts her day as the photographer
Cassandra Keyes
captures her.
"When do I feel the sexiest? Any time I take a picture with natural sunlight,"
gushes Kashai on set.
"What makes me, 'me' is my no nchalant attitude. I think it's important to not let everything in life phase you."
For Kashai, humor plays a big part in that.
"I know how to make anything into a joke,"
she laughs.
"My humor goes beyond the realm of dark."
Stay tuned for more from Kashai Grey, right here on AvaxHome!