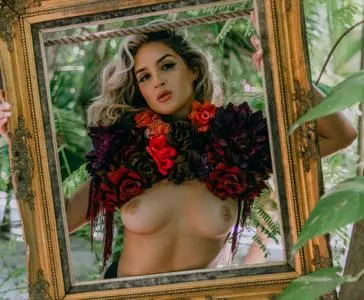 Kayci Darko - Tina Louise Photoshoot 2021
42 jpg | up to 2034*2739 | 47.83 MB
Get to know
Kayci Darko
, a model and professional dancer from Florida. A total go-getter, Kayci takes pride in crafting and living the life she has always dreamed of.
"I'm most proud of myself for always having the courage to pursue my dreams no matter how impossible they seem,"
she shares.
"I decided I wanted to move to Miami and become a full-time professional dancer and model. I set a plan for myself, and I made it all happen!"
As for what makes her, 'her' it's her vibrant personality and positive spirit.
"I have a super bubbly, energetic personality,"
says Kayci of herself.
"I'm constantly dancing. I love to be silly and have fun."
When she's not working a gig or on a set, Kayci is still creating or taking intentional time to recharge from her busy lifestyle.
"My favorite things to do for fun are dance, create content, spend time outdoors, or on the water,"
she shares.
"My job is really physical, and I live a very active lifestyle so I also really enjoy just relaxing in my spare time. I have self-care days at home where I pamper myself."
Learn more about Kayci Darko through her pictorials, right here on AvaxHome.