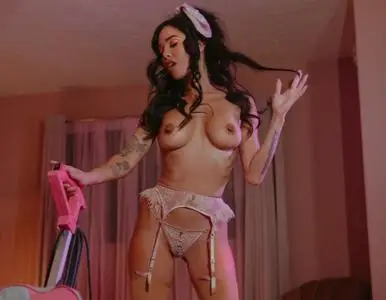 Lily Andrews - Tina Louise Photoshoot 2021
33 jpg | up to 2206*2739 | 32.82 MB
"'I want it all' — I say this to myself constantly,"
says Lily Andrews, a model and full-time nursing student. And she means it.
"I want to be a student, a nurse, a wife, a Playmate. I am sexy, smart, and hardworking. One doesn't negate the other — it enhances who you are."
Coming to Playboy from Newport Beach, California, Lily is driven.
"I'd say I'm empathetic and outgoing,"
she says of herself.
"I'm passionate about helping others. Why? There's not enough of it in the world."
We initially met Lily through her photographer,
Tina Louise
.
"The first time I ever really looked at a Playboy was Carmen Electra's issue,"
shares Lily.
"She looked incredible, and I knew I wanted to grace the same pages one day."
Now that she's here, Lily is checking off her goals one by one.
"I have loved working with the Playboy family! I would love to do more."
When it comes to posing nude, Lily is at ease.
"I love it. I think the female form is beautiful,"
she says.
"It's not for everybody, but I enjoy doing it and have no plans on stopping anytime soon."