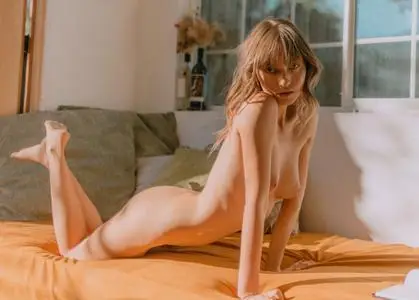 Nastasia Celeste - Tina Louise Photoshoot 2021
43 jpg | 1826*2739 | 39.3 MB
Get creative with newcomer
Nastasia Celeste
, a model, and painter from Long Beach, California. Shooting in Yucca Valley, California, Nastasia is on an art studio set as she spends the day painting and relaxing.
"Even though I come off shy, I'm super adventurous and have a bit of an edge,"
says Nastasia of herself.
"I'm extremely nurturing and empathic — I always want everyone around me to be okay."
Nastasia also loves anything that opens her mind.
"I'm my happiest when I have time to create and be with nature,"
she says.
"I'm passionate about the arts, learning new things, and music. These all help nourish my state of mind."
When it comes to being naked on camera, she's all for it.
"I love it! I feel the most myself when I'm posing nude,"
she says.
"It's been such an empowering creative experience for me."
Learn more about Nastasia here on AvaxHome!